Meet the Owners
This is our third design project for Mike and Janet. Mike is a skilled amateur woodworker who has built much of his own furniture, as well as a harp or two. Janet balances Mike's creativity with attention to practical considerations. We have developed an easy rapport over the course of three projects and their master bath contains the best elements of our experience working together. Mike had a clear idea of design direction and Janet wanted to make sure she had a place for everything to minimize clutter.
The Design Challenge: Huge Bathroom with No Style
The original master bathroom was huge, with almost a third of the room dedicated to a bathtub that never got used. By building a separate room for the toilet we were able to create an entirely separate lounging area with room for lemon trees and a reading nook overlooking the backyard. The shower was enlarged and the rest of the space is dedicated to a large storage closet for linens and cleaning supplies.
Joel and Nicole are exceptional designers that have helped us realize our master bath dream. They are great at turning our ideas into realities and pointing out where we should revise or adjust our proposals. We can't say enough good things about their company and we highly recommend them.

― Mike Laux ―
---
Beginning with details inspired by classic Japanese interiors, the elevated vanity area resembles a "Tokonoma" display alcove, highlighting the fossil countertop and handmade sinks. Custom beech cabinets were designed to coordinate with our shoji door panels. The black shower tiles provide the base for a color palette which grows lighter as it progresses toward the sitting area.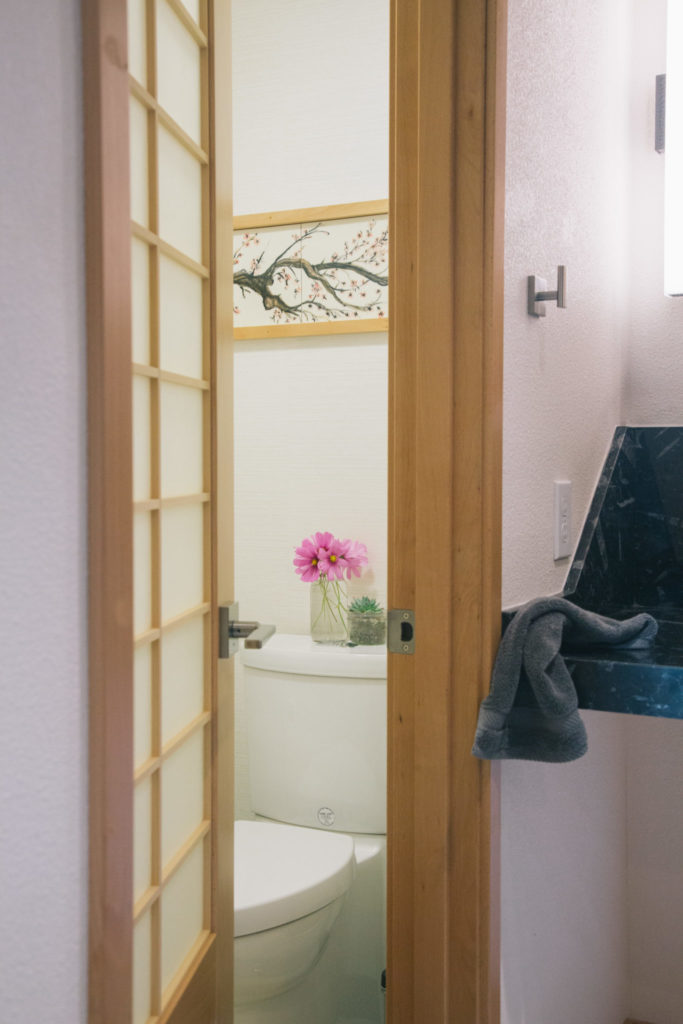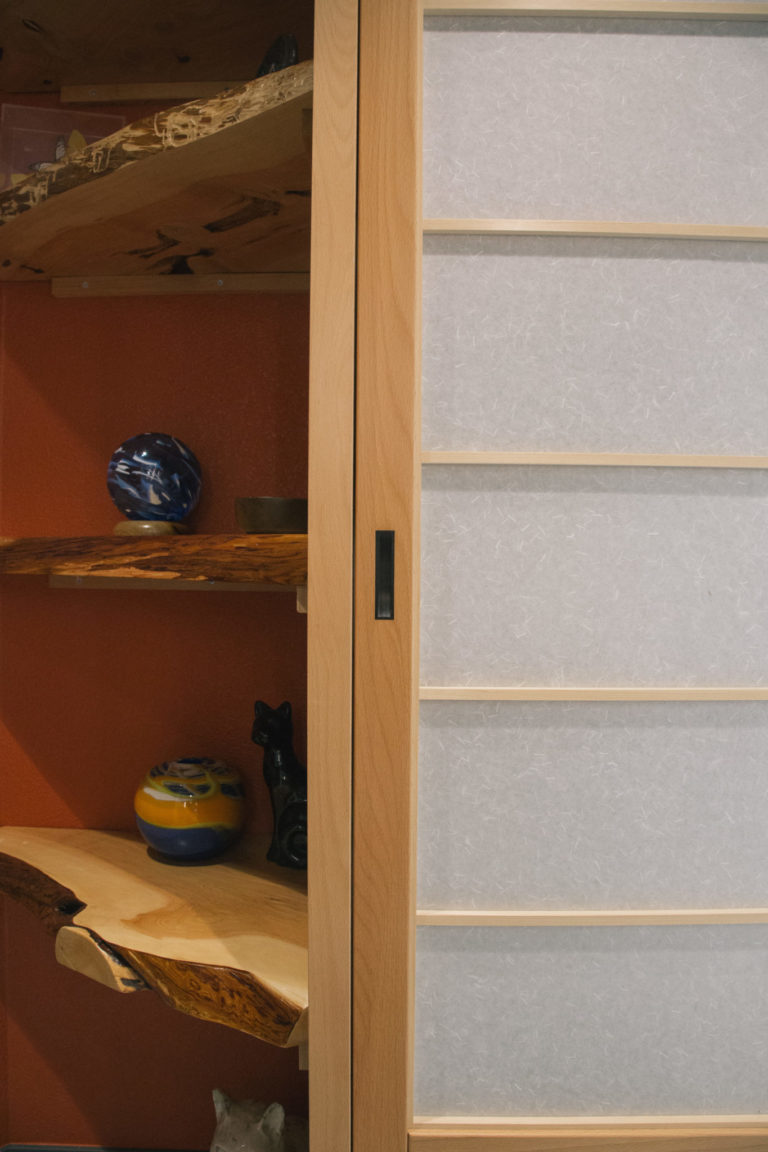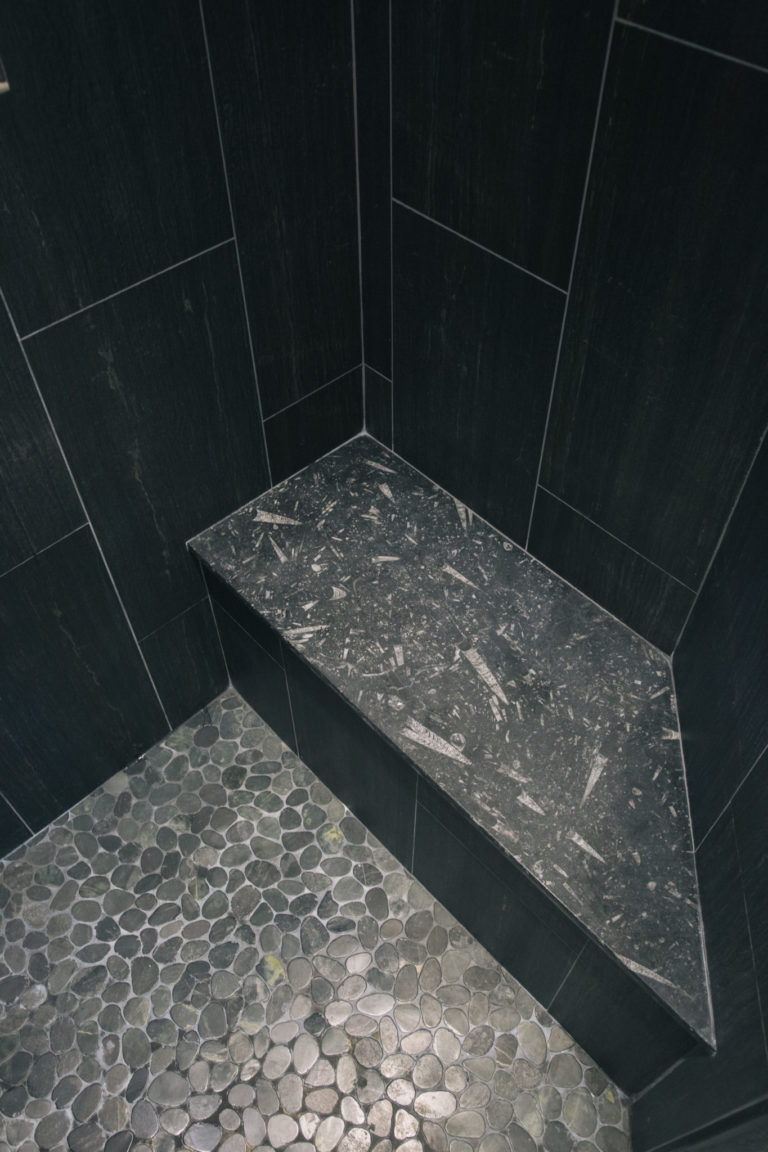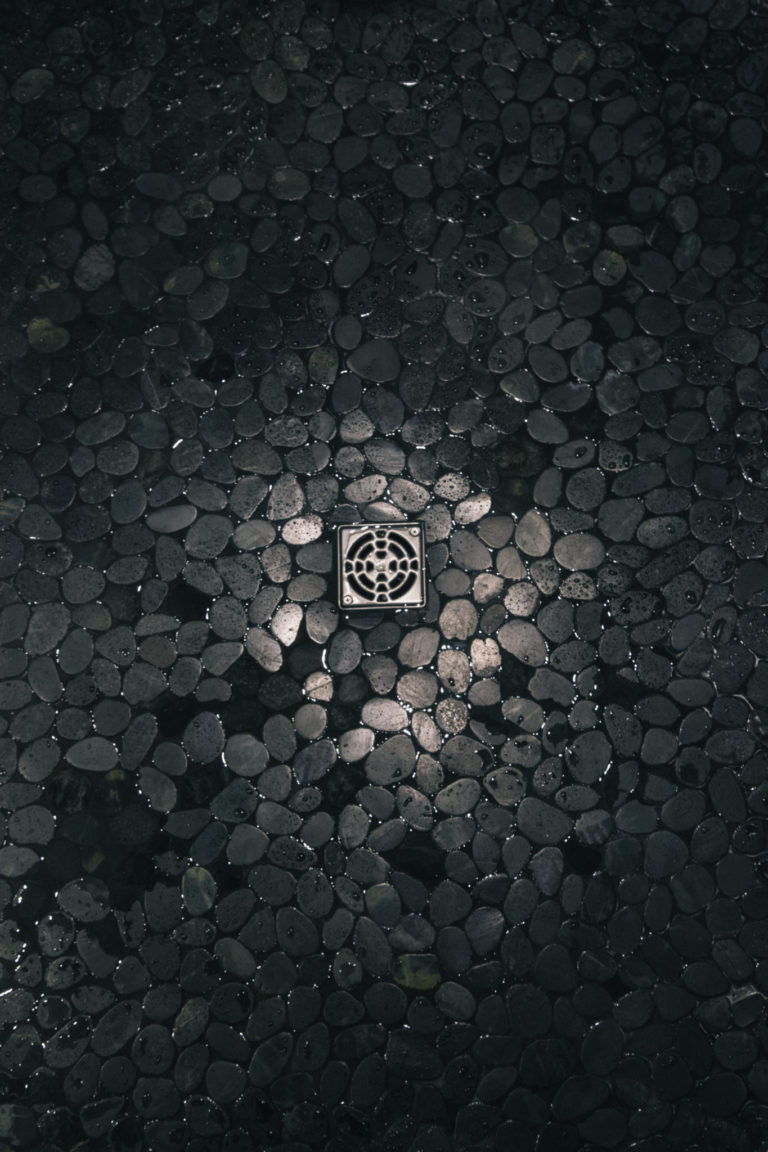 As a final gift, we had a cat water bowl made to match the sinks. The cat approves.