Meet the Owners
With previous stops in San Francisco and Australia, our clients enjoy cooking and entertaining at home. Their kitchen always smells amazing and music is always playing. They had one specific request for their kitchen remodel- a disco ball. We eagerly agreed, what a perfect place to start! With two active boys and a dog, their kitchen is the connection between the rest of the house and the back yard. It is the heart of the home and it needs to work hard.
The Design Challenge: A 1970's kitchen in a 1910 house. Not enough room to dance.
A stately 2 story Craftsman in NE Portland, the kitchen had been remodeled sometime in the 1970's. A broom closet hid a 2nd floor plumbing drain, and the back of the kitchen was slowly sinking into the back yard. After making sure that the foundation was stable, we got rid of the broom closet, moved the refrigerator and improved the connection to the outdoor dining area. Small tweaks to the rest of the plan yielded more space and a lot more storage. The red oak cabinets and laminate countertops made way for a fresh new update. Now there's plenty of room to dance under the disco ball.
I am so thrilled that we found Fraley and Company to help design our new kitchen! My husband and I were at a complete standstill knowing what type of kitchen we wanted but with no idea on where to start or how to execute.

― greg and julie ―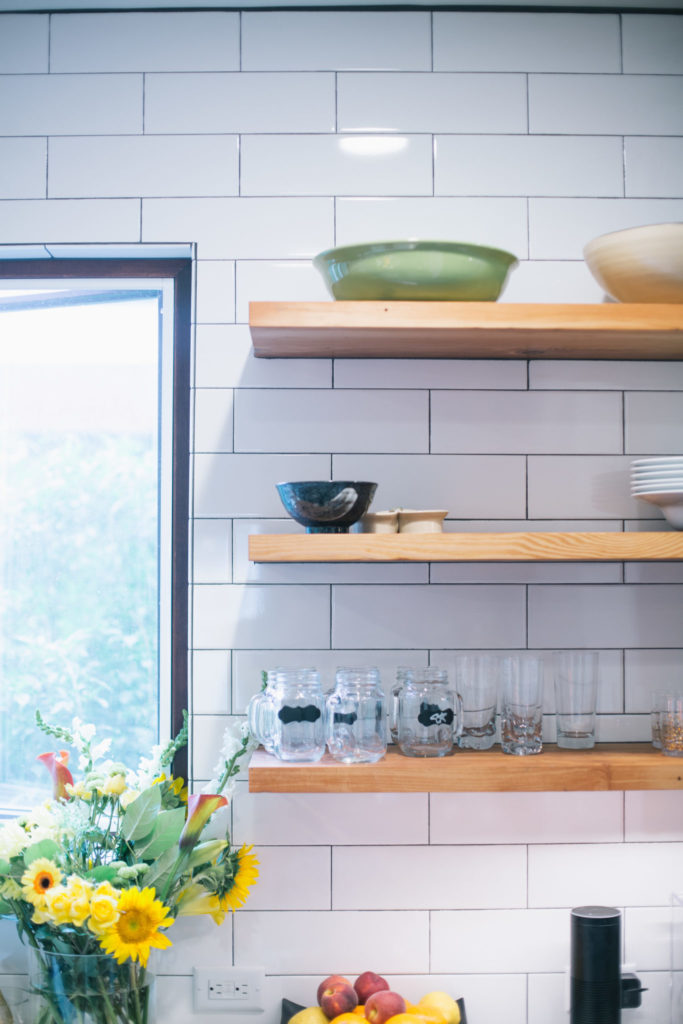 ---
Visiting the kitchen in use is a thrill. The family lives to the fullest- a feeling that pours through the front door clear through the house to the gorgeous back yard full of herbs and vegetables. The kitchen remains the epicenter of the home where Maggie sings, where the kids do their homework and where guests congregate to try whatever amazing food awaits.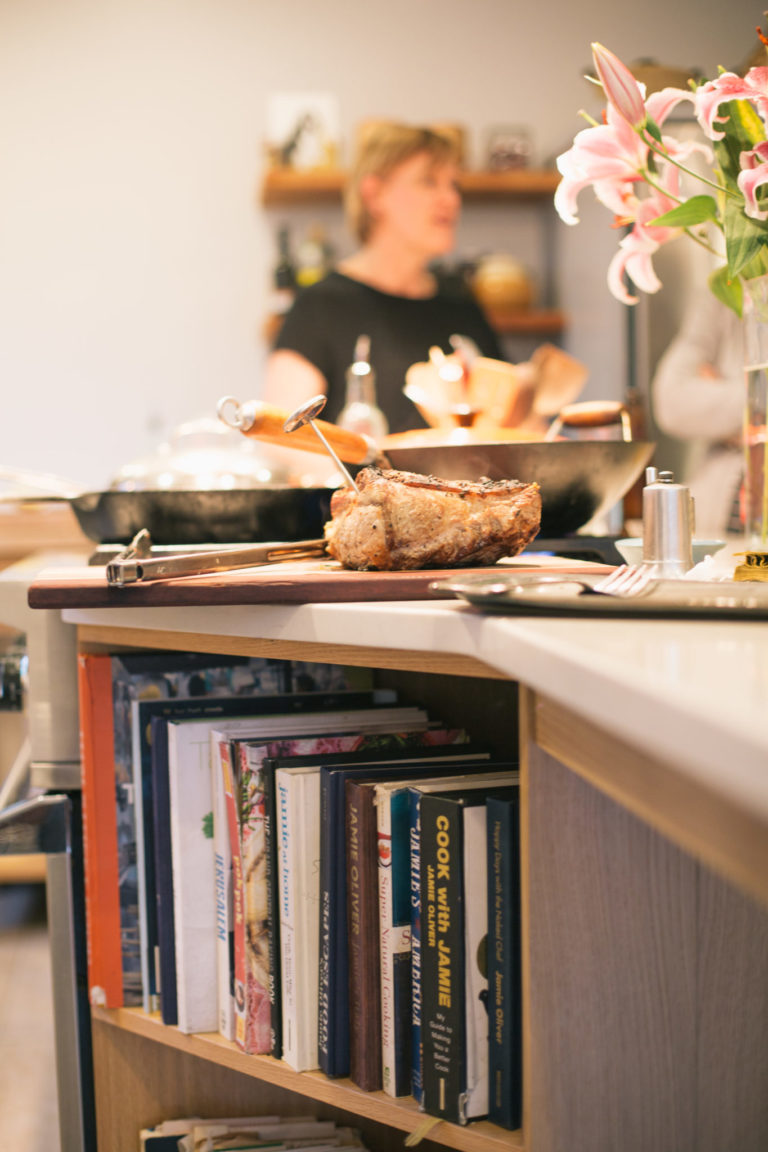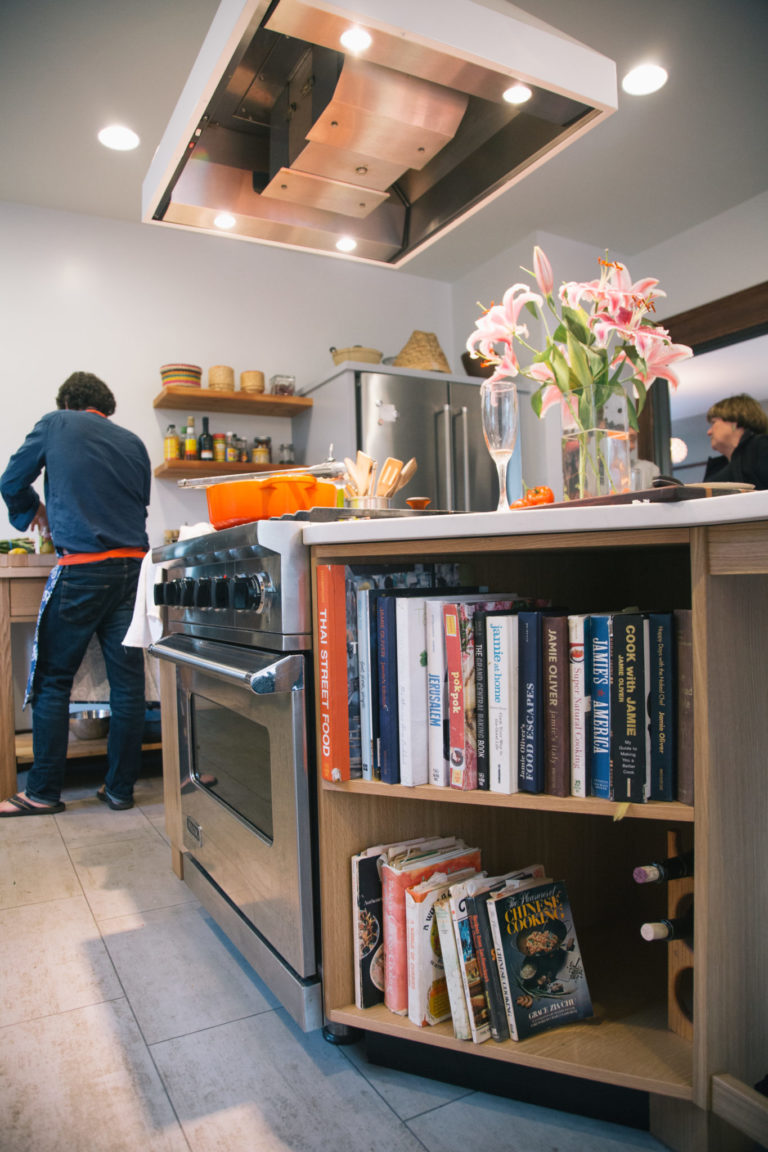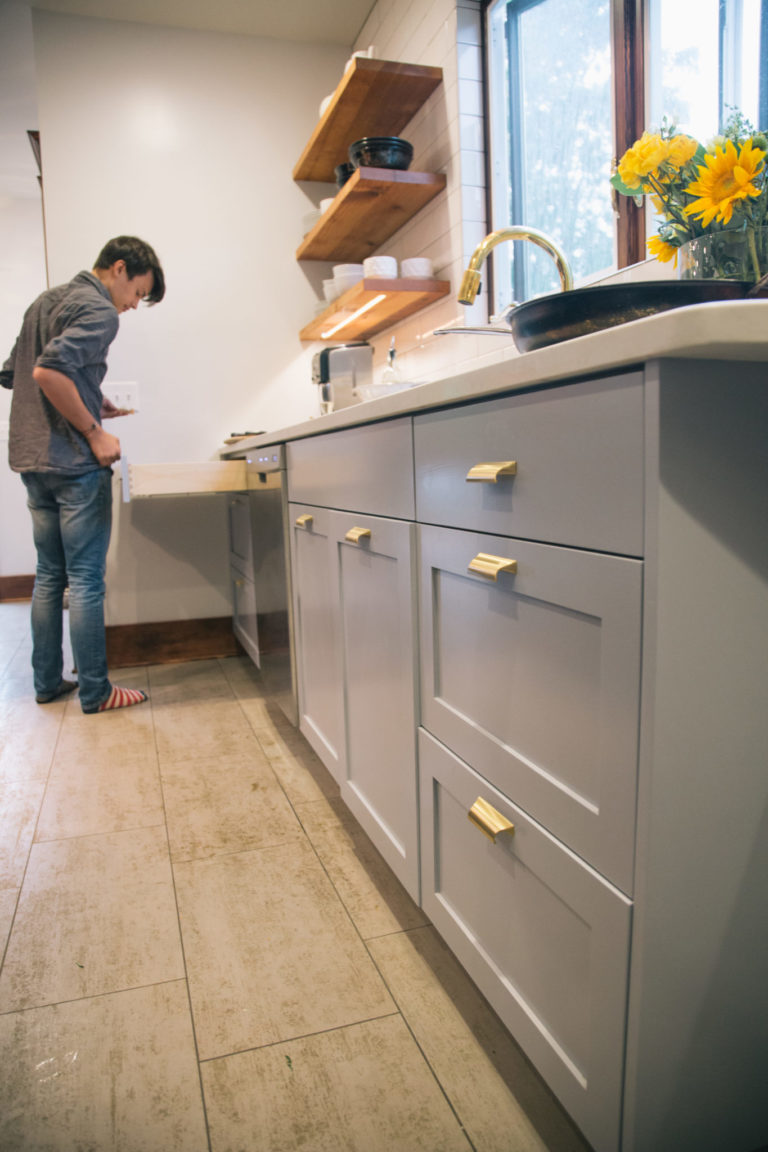 From disco night to dinner parties, a kitchen with this much character will never go out of style.